Our stunning range of bespoke bi-fold, French and sliding patio doors elegantly and seamlessly connect your outdoor and indoor living spaces while providing the highest standard of energy efficiency and security.
Bi-fold doors meet the demands of contemporary living while combining beauty with practical functionality. These aesthetically-pleasing folding doors can expand your living space and completely transform the look and feel of your home while allowing easy access to natural light and outdoor spaces.
Our innovative folding sliding door systems offer incredible acoustic and thermal performance combined with contemporary, sleek profiles.
The bi-fold doors and sliding glass doors come in a wide variety of specifications, sizes and functionalities.
For example, multiple panel bi-fold doors can be combined with open-in or open-out options in a variety of styles and configurations to create a wide expanse of open area.
French doors and sliding patio doors are perfect for both contemporary and traditional style properties.
These practical but stylish doors can really open up your house by enhancing the flow of natural light indoors whilst creating a link with the outdoors.
Triple track patio doors provide a stylish alternative to bi-fold doors. Space saving and easy to operate, these high thermal performance doors are available with wider panels than bi-fold doors, allowing more light into your home.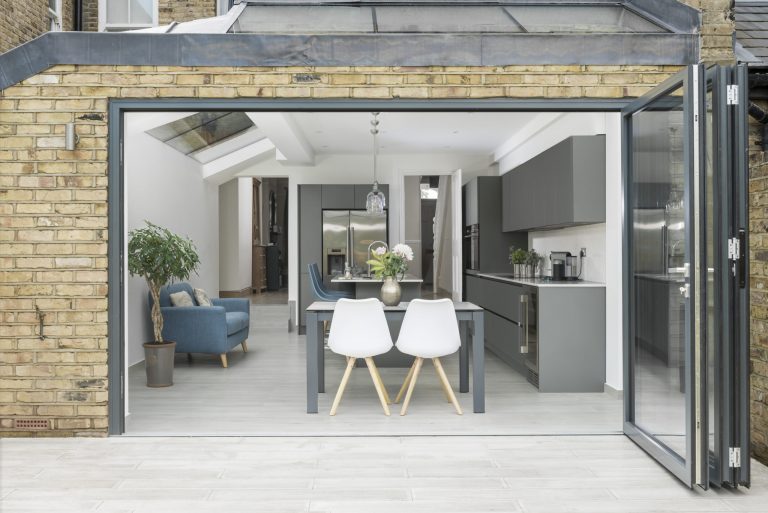 Get your doors installed by High Spec Windows today!
Give us a call or please complete the short form below and one of our specialists will get back to you.